Discover the Future of Financial Modelling Today
Mo.net 7.1 represents the next major step towards making Mo.net the only financial modelling & calculation platform you need to support each stage of the insurance business lifecycle. From front-office illustrations & quotations, through traditional actuarial reserving, reporting & risk management activities, and into back-office policy administration & servicing, Mo.net provides a comprehensive & coherent calculation platform that meets the needs of even the most demanding users.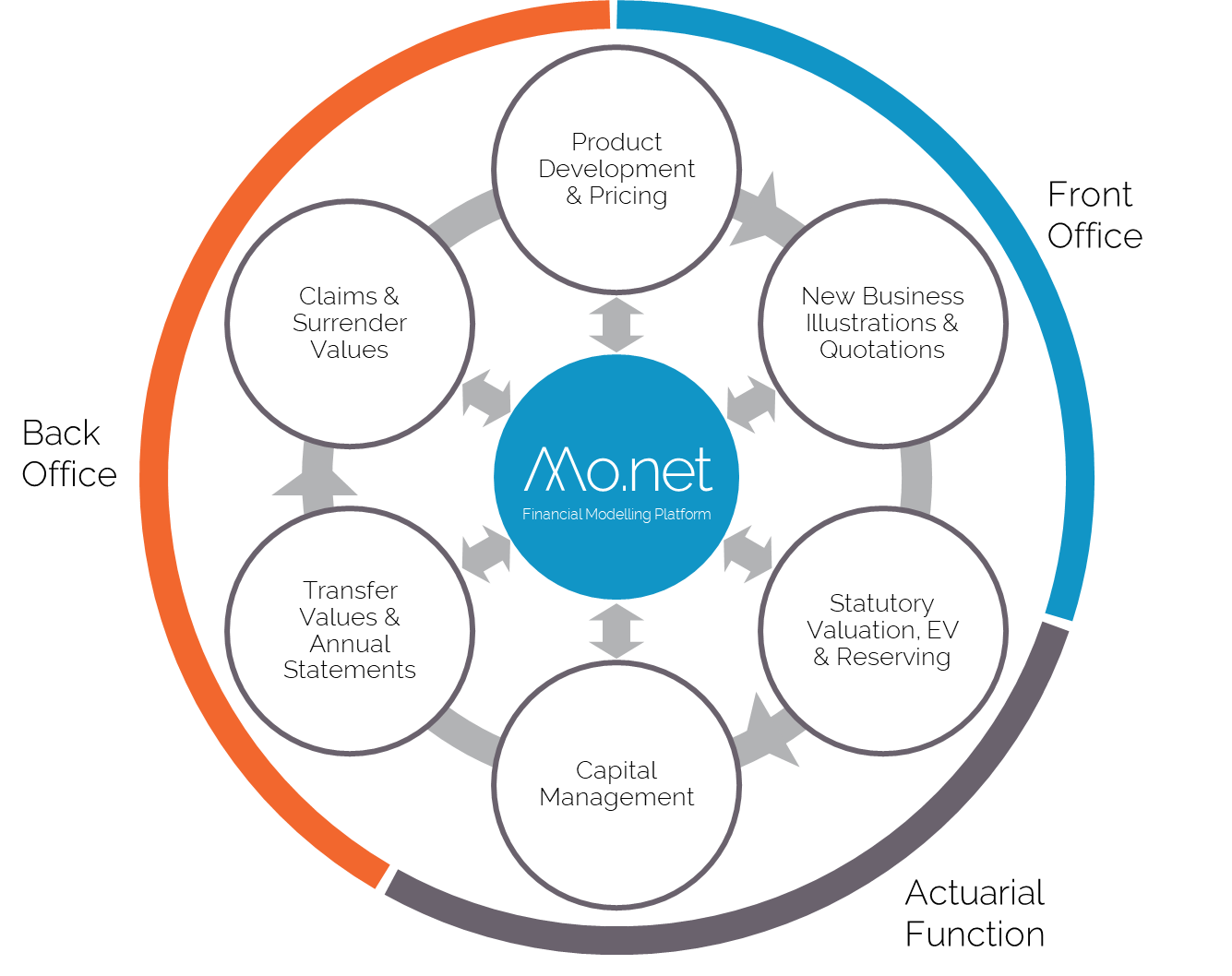 Mo.net 7.1 contains a wide range of improvements that make the best features of Mo.net 7 easier to use. The update also adds a range of features & refinements to enhance the end-to-end modelling experience.
Integration
Mo.net 7.1 includes many new features to make the task of deploying, integrating and consuming models & calculations as simple as possible.
One-click process for creating service packs and parameter data packs for use in other platform components
Ability to download specific calculations from the operational environment back into the Model Development Studio for analysis or debugging
Allows service packages to be consumed using extended range of options, including Origo messages in either XML or JSON format
Mo.net Identity Service is now fully integrated with the Operational Modelling Centre allowing administrators to control platform permissions from a single management console
User Experience
Mo.net 7.1 focuses on cleaning up the design of Mo.net just a bit, while adding many small changes to how the platform works.
Further refinements to the user interfaces to standardise the overall user experience
Consistency of screens / behaviour across different platform components
More easily interact with input data, parameters or results stored in relational database environments
Enhanced user feedback when things don't work as expected
Allows service packages to be given a more memorable name when deployed to operational services
Governance and Control
Automatic versioning of service packages and other calculation binaries
Explicit versioning and visibility of changes for all modelling artefacts within the Model Development Studio environment
Allows source code to be embedded in service packs, so original model logic can always be retrieved from an operational environment
We're confident that the enhancements and changes we've made in Mo.net 7.1 will help users maximise their overall modelling productivity.